Saxophone at FRSPA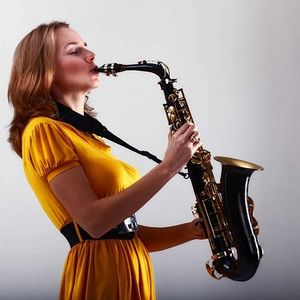 The saxophone was invented by Aldophe Sax, who registered the invention of the saxophone in 1846. 
The saxophone was designed to bridge the gap between brass and woodwinds in an orchestra or big band. There are nine types of saxophones! The four most commonly known saxophones are soprano, alto, tenor and baritone. 
The sax has been played by greats such as John Coltrane, Charlie Parker, Stan Getz, Kenny G, and for modern day sax, Candy Dulfer is one of the best!
Rick Parry played the saxophone with Pink Floyd in songs like 'Money' and 'Shine on you crazy diamond'. 
We all know Gerry Raferty's famous 'Baker Street' solo by Raphael Ravenscroft.
Saxophone is a huge instrument in Jazz, Rock, Pop, you name it!
Explore the saxophone and its versatility and beautiful tones at the Fall River School of Performing Arts.